ENNE provides a modern lifestyle that emphasizes the quality of living and working spaces. Developing new products at the junction of design, architecture and art with an attitude of poetic simplicity infused with a tint of contemporary luxury constitutes the ultimate attitude of the brand. ENNE exhibits a unique collection of high-end furniture and accessories that is suitable for everyone that seeks a modern and elegant styling. Creating innovative luxury furniture and concepts in close collaboration with some of the world's most talented designers is ENNE's essence since 1999. ENNE believes that design products should not only be technically excellent, but also respond to real consumer needs, as well as offering aesthetics to stir the emotions. ENNE has been bold, open-minded and certain of the advantage of combining craftsmanship and tailoring with industrial production techniques to create unique luxury collections.
Approach
ENNE creates natural products that are true to the nature of the materials used. The character of both the materials used and the craftsmanship is carefully processed into the texture of the material and products so that designs are embodied through their material character. ENNE is evolving itself to shape their future designs, independent of popular culture or kitsch designs while not hesitating to be brave and innovative.
ENNE's designs are outstanding with their updated style and quality among their rivals and have artistic aspects in addition to their masterful qualities. Their designs appeal to the senses of the user where the artistic side of ENNE becomes inspiring for the ones that connect with their products.
ENNE stays loyal to their original approach in their designs, thus conducting an intelligent design process. ENNE creates a compelling atmosphere thanks to their designs and the variety of materials they use to offer exciting experiences for their users when their products are examined both in a holistic and detailed way.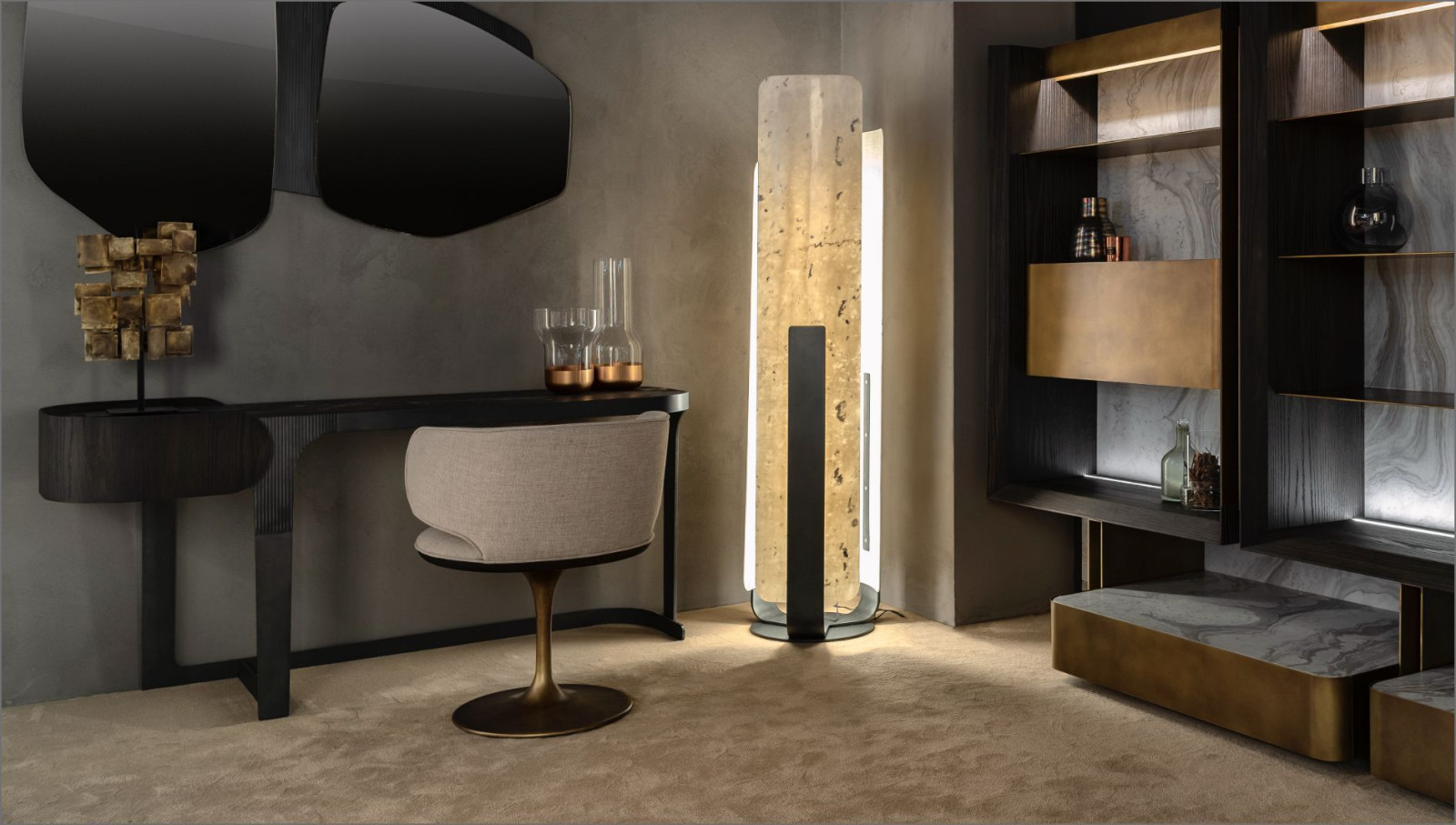 Finesse
The great artisanal ability of creation and the uncompromising attention to detail that is inherited from a long line of tradition make ENNE a symbol of high quality Turkish craft. ENNE focuses on creating extraordinary objects where flawless functionality and natural beauty are combined within form and material. ENNE products are made for any type and size of settings where each single unit from the collection has been carefully designed and crafted aiming to provide for personality, elegance and uniqueness. The masterful touch of our craftspeople transform ideals into outstanding experiences and objects by using quality and natural materials, and by infusing with style for living and working spaces.