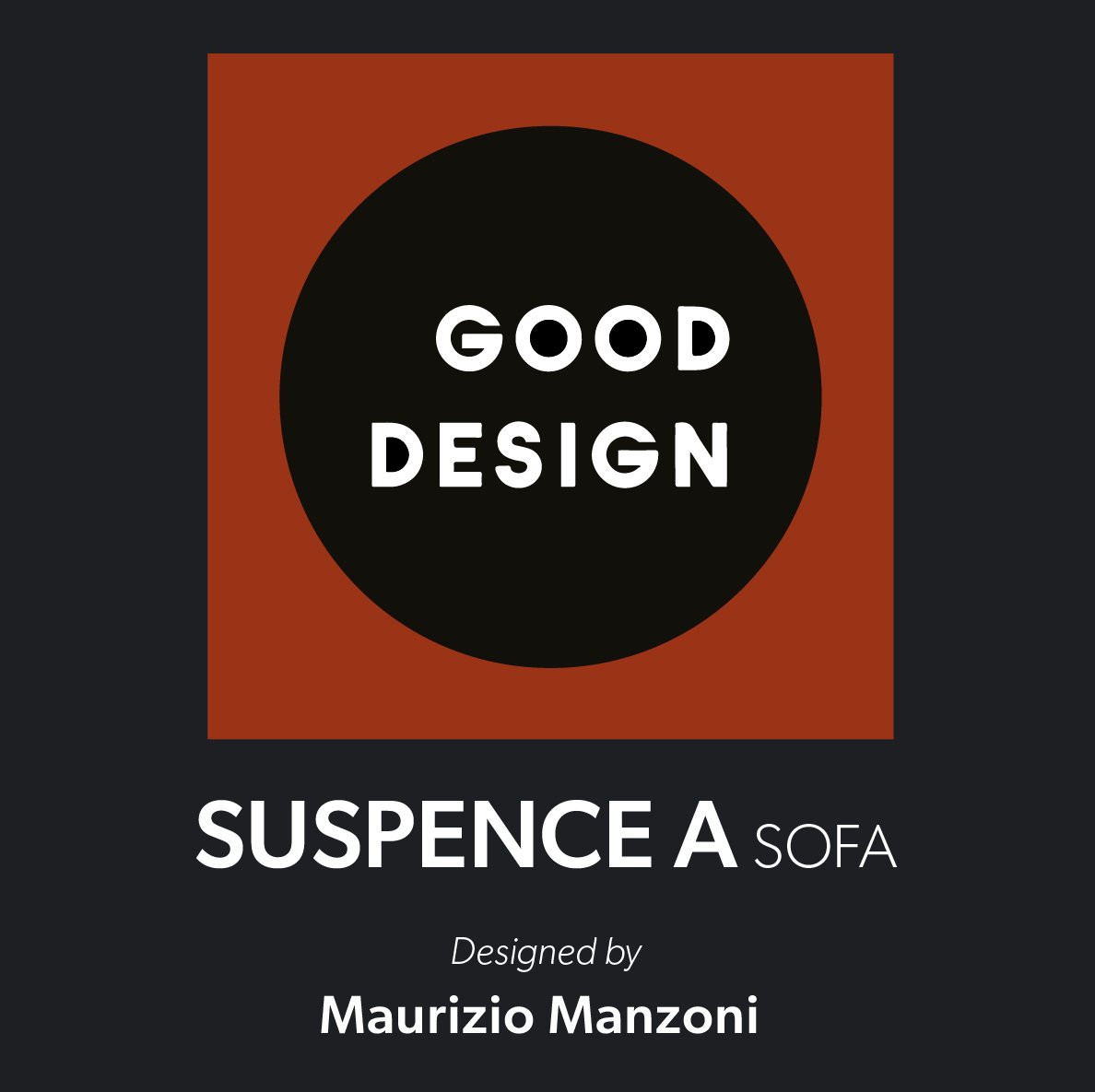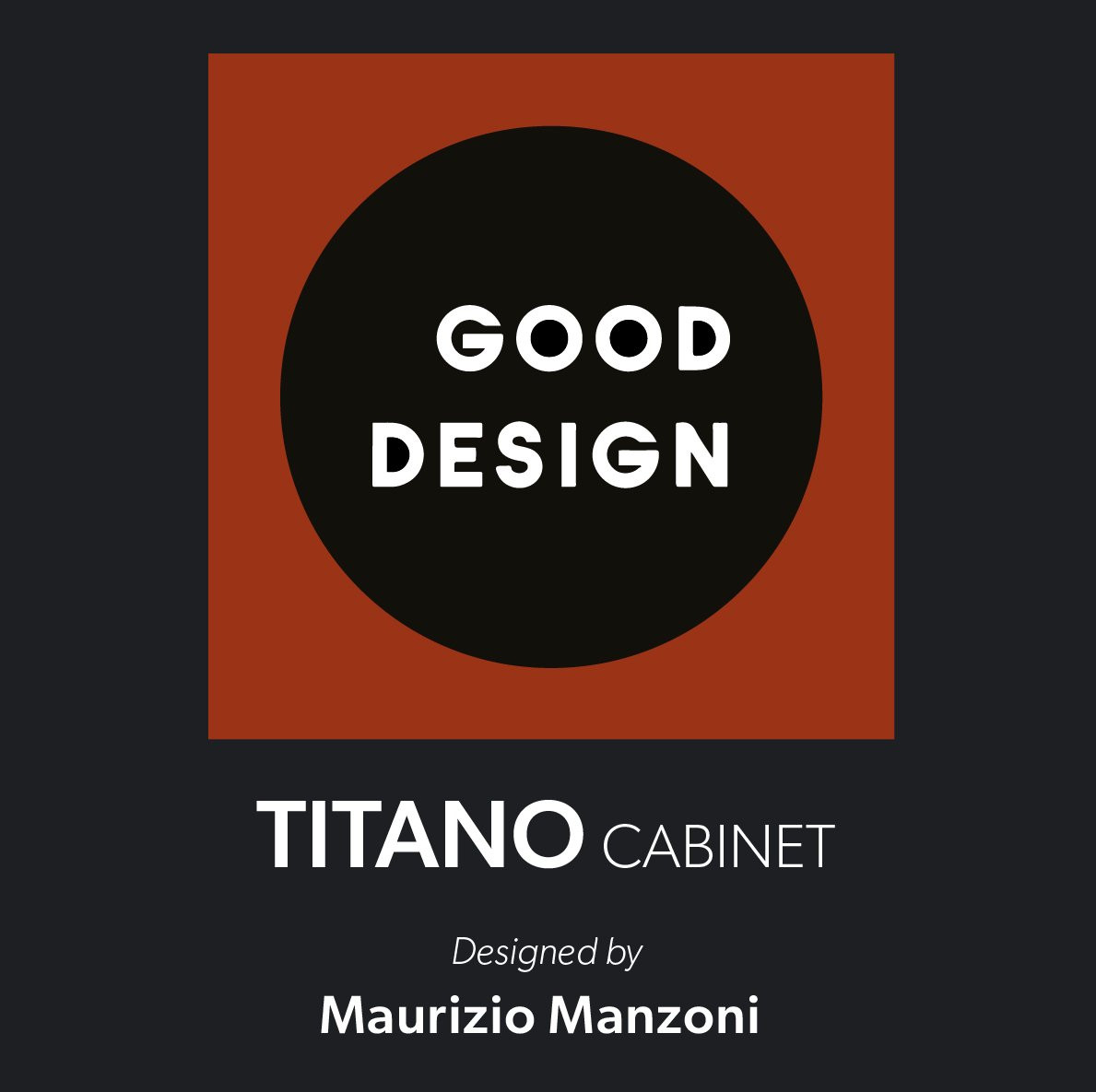 SUSPENCE A Sofa by Maurizio Manzoni
Like Michelangelo carves life out of marble, the Suspence series is an homage to the lifeblood of natural wonders. The sofa emerges in two different forms. Suspence Sofa A grabs attention with its symmetrical, bean-shaped seating, backrest, and double-armrests. The crescent shape of the seating assures soothing, sincere communication in formal and informal gatherings. With different seating depths, it offers a variety of sitting positions. The outcurved forearm details made of stone refine the sculptural stance of the design. They come in locally produced rough travertine and polished marble with various colors and textures. The conoid legs come in two different metallic paints applied to wood. Exclusively upholstered in bouclé as well as the other options of fabric and leather, the sofa is ready to serve different tastes and functions.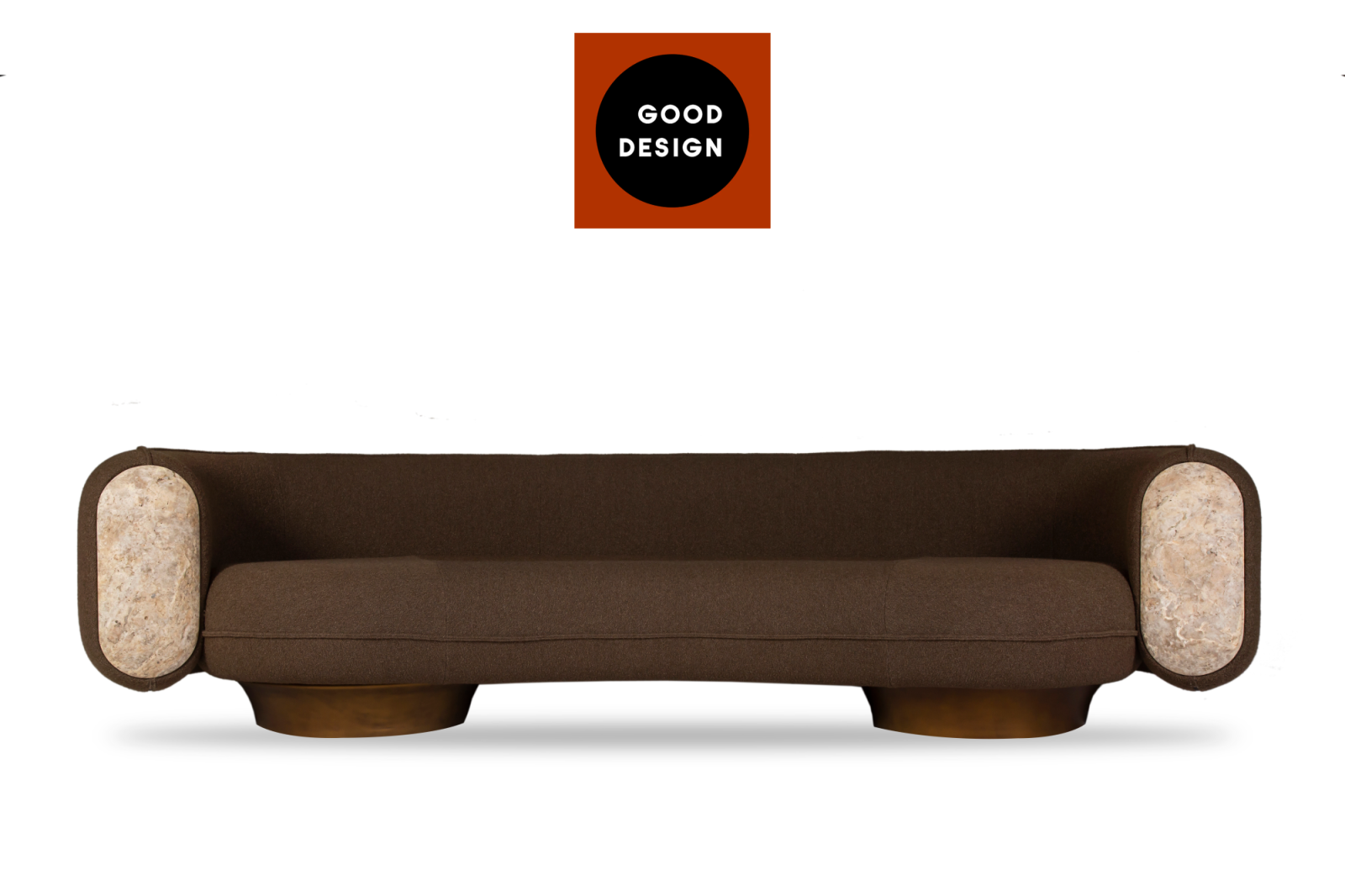 TITANO Cabinet by Maurizio Manzoni
Apart from its fancy form and weighty aura, Titano Cabinet is a rather playful design with its surprise-box qualities. Every single component of the unit varies in shape and volume. The natural stone pillar stretches out to the base of the cabinet, then disappears behind the solid wood doors only to be born again on the top of the case. Two separate cuboid blocks converge around the hollowed-out pillar to create the body. The wood veneered case is equipped with LED strip lights and shelters unusual shelf arrangements. Circular glass shelves supported by slim metal rods unearth the intangible segment of the stone pillar. The wood veneered shelves bear incurved end details to complement this ghostly cylindric effect. A swallowtail metal leg supports the elongated block. Originally a liquor bar, Titano Cabinet can be adapted to various needs and is an excellent choice for residential and office use. The wood veneer, solid wood, natural stone, glass, and metal parts have diverse color and/or texture options.